Discover the Costa Almeria...
Almeria Rentals currently have properties for rent in the following areas...
Idylic beaches, rugged mountains, adventure holidays and a real slice of Spain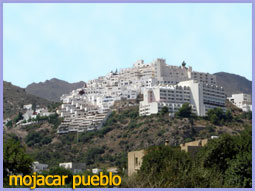 Situated in South East Spain and enjoying the mildest winter climate in Europe the Costa Almeria is probably the least know of the Spanish coasts. Boasting some of the most spectacular beaches dominated by a rugged mountain backdrop. The historic coastal town of Mojacar is Spain's best kept secret and is becoming increasingly popular. Essentially two towns The old town, Mojacar Pueblo is a beautiful Moorish town built into the hillside situated on a towering crag overlooking white sandy beaches and the clear blue waters of the Mediterranean sea. The whitewashed winding streets offer many craft shops, traditional restaurants, tapas bars, boutiques and galleries whilst Mojacar Playa boasts approximately 4 miles of beach front with a strip of mercifully low rise buildings including apartments, bars, restaurants and shops. You can party the night away in one of the open air discos or listen to live music the facilities here will appeal to couples and families alike. Every June the famous Moors and Christians festival is held, participants dress up in authentic costumes and participate in mock battles re-enacting key events against a back ground of music, merriment and gunpowder fire.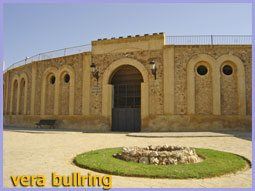 Garrucha is the neighbouring coastal resort, predominately a Spanish fishing town with marine harbour, palm tree lined sandy beach and bustling town with many traditional restaurants, bars shops and boutiques. The town is famous for its large red prawns which are local to these waters. 'Catch of the day' can be sampled in one of the many sea food restaurants situated along the main front. There is also go-carting in Garrucha and the water park, Parque Acuatico Vera which is open May to September and only a short 5 minute drive away.
Drive along the coast you will find spectacular beaches which are often deserted even in the summer months, Vera beach is a 'blue flag' beach and half of it is reserved for naturism. Discover the pretty fishing village of Villaricos with its harbour, sandy and pebble beaches, where fishing and diving are a popular pastime, there is a local dive school nearby and a range of excellent restaurants. The beautiful beach and resort area of San Juan is slightly further up the coast where a new golf resort is currently under construction. Travel slightly inland to Cuevas Almanzora and here you will find cave houses built into the surrounding hillside.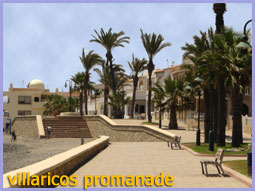 There are several golf courses in the Mojacar itself and in the outlying areas and there are more planned, Marina Golf (18 holes), Cortijo Grande (9 holes), Valle de Este (18 holes) and not to mention the prestigious award winning 5 star resort of Desert Springs (18 holes) are all between 5 and 15 minutes drive from the main coastal resorts.
Lying West of Mojacar is the 90,000 acre Cabo de Gata natural park, home to rare plants animals and birds, a nature lovers paradise, and just inland near Tabernas, Almeria's Wild West, the backdrop to many spaghetti westerns including The Good, The Bad and The Ugly and A Fistful of Dollars, act out your favourite scene from the movies at Mini Hollywood and Texas Hollywood theme parks.
Nestled inland you will find numerous typical Spanish villages and Towns such as Albox, Huercal Overa, Zurgena, Bedar to name only a few where ex-patriots choose to settle. These areas offer a wide range of new villas, traditional cortijos, village properties, town houses and apartments for sale and to rent and combined with the unique natural beauty of the area and value for money offer unrivalled choice for your home in the sun. Check out our range of Long Term rentals and Try Before You Buy. Want to know more about purchasing your own property? Contact us...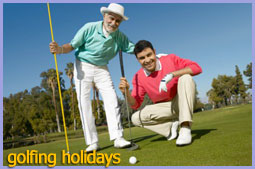 Getting Here...
You can fly direct to Almeria from a variety of local UK airports. Almeria Airport is approximately 40 minutes drive from the main coastal resorts. Alicante, Murcia and Granada airports are also convenient and a range of 'Low Cost' airlines fly here including BMI Baby, Easy Jet, Monarch, Ryanair, Flybe, Iberia and Aer Lingus are among those offering price competitive flights.
Once here it is advisable to hire a car. All these airports offer a selection of car hire companies at the arrivals area to choose from, you can normally book your car when you book your flight. Alternately if you choose not to drive we offer a meet and greet service from the airport onward to your chosen destination and back again.
Prices are available on request and depend on airport, destination, how many passengers and luggage etc. For a free competitive quote contact us.